As many of us travel wearily down the virtual roads that lead to company Zoom meetings, remote school and medical visits that stretch the definition of telemedicine, there exists in the heart of Silicon Valley a much deeper and more connected vision of our online future.
That idea is called the Metaverse.
In short it is an all-encompassing virtual environment where users span an amalgamated virtual and physical world and are able to engage in transactions much like the real world.
Players use current virtual reality technology or new devices like augmented reality glasses.
All these products answer that in built want in us to be transplanted to a new place and time.
This desire to be highly connected across distance is why Fortnite is so popular; it is behind what was Facebook and now Meta; and it is a goal that drives Roblox to create real life luxury 'stores' in game from brands such as Gucci where virtual purses can cost upwards of $4000.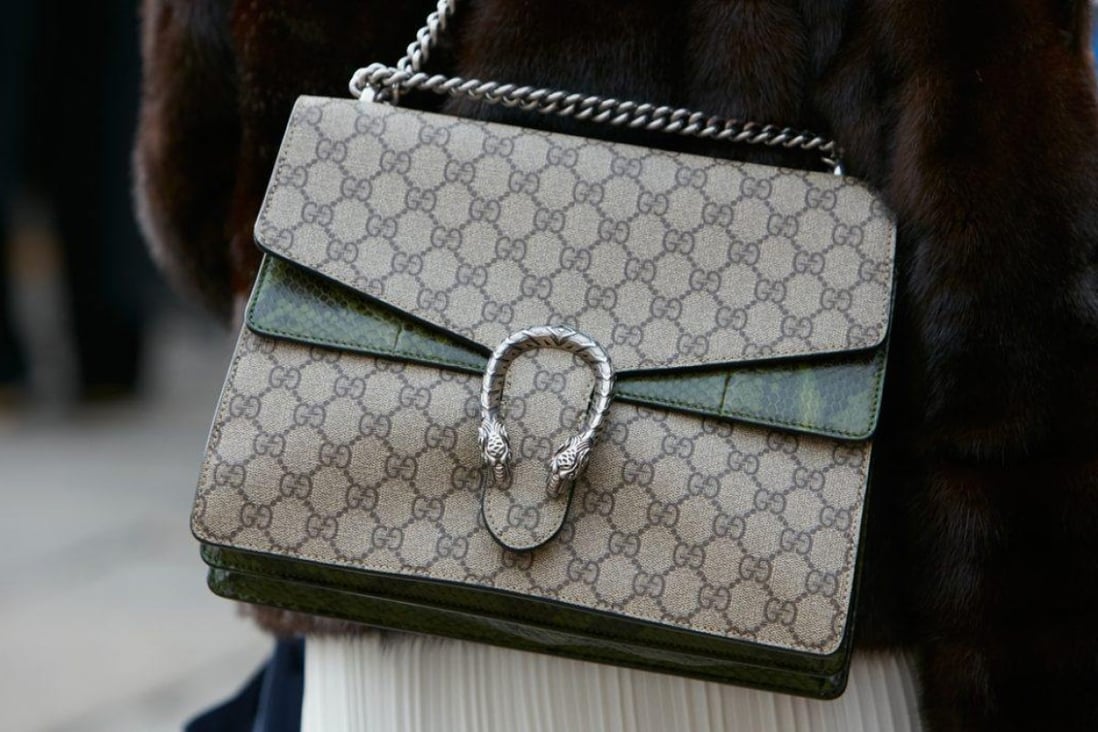 Is virtual fashion the next big luxury trend?
PHOTO CREDIT:  Jing Daily
Roblox is an online game platform and game creation system developed by Roblox Corporation. It allows users to program games and play games created by other users.
Created by David Baszucki and Erik Cassel in 2004 and released in 2006, the platform hosts user-created games of multiple genres coded in the programming language Lua.
For most of Roblox's history, it was relatively small, both as a platform and a company. Roblox began to grow rapidly in the second half of the 2010s, and this growth has been accelerated by the COVID-19 pandemic.
– source: Roblox
The Metaverse concept isn't new. More in the realm of science fiction for most of its history rather than science reality, many novels and movies have shown a persistent digital world where normal citizens can transverse themselves into a digital avatar and interact with a world in many ways similar to our 3D meet-space, but all contained in a globally connected system.
The internet was a first step, which also existed as fiction before implemented into the global system we know, use, and require to this day.
With the increase interest by venture capitalists and other Silicon Valley CEOs such as Mark Zuckerberg and Satya Nadella , the Metaverse version of our digital future is inching closer and closer to a reality.
Left: Mark Elliot Zuckerberg (born May 14, 1984) is an American media magnate, internet entrepreneur, and philanthropist. He is known for co-founding the social media website Facebook and its parent company Meta Platforms (formerly, Facebook, Inc.), of which he is the chairman, chief executive officer, and controlling shareholder.
Right: Satya Narayana Nadella (born 19 August 1967) is an Indian-born American business executive. He is the executive chairman and CEO of Microsoft, succeeding Steve Ballmer in 2014 as CEO and John W. Thompson in 2021 as chairman. Before becoming CEO, he was the executive vice president of Microsoft's cloud and enterprise group, responsible for building and running the company's computing platforms.
Unlike the virtual world of video games and metaverses, Freemasonry has existed in brick and mortar (quite literally) for centuries.
It has always been a social institution, one that requires members to interact and ritualize a number of practices in person.
This obviously was brought to a halt during the COVID-19 pandemic, and it left many lodges who were used to meeting in person to a weird limbo. Many Grand Lodges overseeing these lodges prohibited in person meeting and directed members to keep in touch virtually.
However, Closed meetings in which ritual work and other important topics could be discussed were postponed and no Grand Lodge gave permission or authorization to conduct these online.
Some brothers and Lodges took to Zoom by themselves for informal meetings in order to create some semblance of social connection in the midst of isolation; but this wasn't always looked upon favorably as was the case in South Carolina where the PGM Mike Smith was removed and then this removal overturned.
While many lodges grappled with the right amount of digital allowance, one lodge had been practicing virtual meetings for years.
Castle Island Virtual Lodge 190, a Manitoba Canadian Lodge has been holding both open and closed meetings first on Second Life, a Metaverse beta game, starting in 2012, and has now moved to the Zoom platform.
This allowed them to create an educational resource for many Manitobans who were spread across the wide fields of Canada. Recently though, during the pandemic, these meetings saw a larger and larger presence from visiting brothers who wanted a Masonic experience.

There are many that argue that masonry and an online presence are not incompatible.
Some even say that the Metaverse exists currently, and the realm it exists in is one with connections to operational masonry.
For example, Minecraft was created in 2009, and soon after became a breakout hit, attracting the attention of Microsoft who purchased the software in 2014 for $2.5 billion.
With 140 million active monthly users it remains as one of the premiere places for people to meet, create and survive in a blocky facsimile of an earth-like world.
As the name implies, mining for stone and other materials and then crafting the raw ore and stone into fabulous architectural feats is one of the many motivations for players, but as with many of the video games today, the game has been modified and changed to be much more.
In the Minecraft expanded universe, there are shooter and racing games, highly detailed engineering simulations, but the most interesting application for Freemasonry is its use for education and performance of ritual in a virtual space.
And though clandestinely, this virtual Masonic future is already a reality.
Greek Temple lodge, built by l_amp
2builders2tools (2b2t) is a Minecraft server founded in December 2010. 2b2t is the oldest anarchy server [a] in Minecraft, as well as one of the oldest running Minecraft servers of any variety.
Additionally, 2b2t's world is one of the longest-running server maps in the game, which has never been reset since its creation.
As the server has virtually no rules or authority, griefing [b] and hacking are common amongst players, with no risk of getting banned.
Griefing is another toxic behavior that many gamers use when playing. A griefer, or griefing is when a bad faith player deliberately harasses or tries to irritate other players within a game. They push aside winning and this becomes their main goal.
The server is permanently set to hard difficulty and player versus player combat is enabled throughout.
The server has seen over 724,000 players explore its procedurally generated map, increasing its file size to over 13.3 terabytes. 2b2t has been described in news media as the worst Minecraft server due to its playerbase and culture.
The Spawn Masons was a group started by Hermeticlock.
The group's goal was to simply build and then destroy their creations.
According to Fit, they represent true anarchy, in which they understand that their bases will eventually be griefed so they blow them up when they are complete.
Like how Masonry can trace its origins to the protection and safety that was provided by their guild, these counterparts fostered a community of brotherhood and trust in a chaotic and dangerous world.
They have lodges, perform initiations, three degrees, and have elections to determine who their Worshipful leader is.
And as Minecraft is an operational Masonry world, they have constructed and maintained that largest immovable and practically indestructible building in the game: a large Square and Compass right over the area players log in.
Should Freemasons be proud that a clandestine group has borrowed their symbolism and ideology and transplanted it into a server known as 'The Worst Place in Minecraft'?
Definitely not, but it is a lesson to them that the principles of brotherhood and charity can exist in the darkest places and that their ideals can find a place in this upcoming virtual world known as the Metaverse.
Freemasonry should wrest the grips of their image and name from those who would not exemplify the meaning of the Craft and forge a new path to the roads of what seems to be an inevitable virtual future.
About The Author
Michael Perry was raised into Indiana Franklin Lodge 313 in Indiana, PA in June 2021 and currently serves as Junior Master of Ceremonies.
He enjoys studying and writing for the Academy of Masonic Knowledge's Master Masonic Scholar program,  wherein he can explore the esoteric aspects of freemasonry and how they influence our culture and communities.
Michael is a Computer and Information Technology teacher and an avid researcher and resides in Indiana, PA with his wife and three children.
Recent Articles: membership
Quantity vs Quality within the world of Freemasonry
Dive into the compelling debate of quantity vs quality within the world of Freemasonry. Discover the transformative focus on attracting members aligned with the institution's values, promising not only growth but quality growth. High-value individuals assure sustainable development with their commitment to serving the brotherhood.

Maybe Freemasonry has opened its doors too wide. Perhaps some have not understood that the survival of Freemasonry in order to achieve its sublime purpose lies not in the number of members it has, but in their quality. Maybe we need less members and more Freemasons. Less men in Freemasonry and more Freemasonry in men.

What is ritual and why is it important? P1
Delve into the profound world of Freemasonry rituals and their significance. This insightful piece unravels the underlying importance of rituals, their impact on participants, and the transformative power they hold. Uncover why these centuries-old traditions remain integral to Masonic practice today.

Could Freemasonry be helpful for young men?
Unravel the Masonic Brotherhood: Could Freemasonry be the antidote to modernity's challenges for young men? Dive in as we explore the Masonic world, its principles, camaraderie, and how its traditional rituals could help forge stronger identities in an increasingly complex world.

Discover the remarkable benefits of Lodge Meetings on your well-being. From fostering connections to combating stress, learn how these male-oriented gatherings offer an antidote to anger, hunger, isolation, and exhaustion. Dive into the power of shared experiences, understanding, and camaraderie. Your key to improved mental health awaits inside.

Tutorial for a Worshipful Master
Unlock the Secrets to Leadership Mastery in our Worshipful Master's Tutorial! Brother Antonio Biella shares step-by-step guidance for Masonic Lodge leaders on honing their roles, duties, and future vision. Discover how to drive growth and engagement in your Lodge, setting ambitious goals and inspiring member participation.

Freemasonry for University Students
What are social skillset challenges facing students when they graduate from university ?
As they graduate and enter the workforce, university students may encounter a variety of social skills issues. Following are some examples of how freemasonry can teach valuable life skills.

How the Core Values of Freemasonry; Brotherly Love, Relief and Truth Can Be Applied to Improve Productivity For Entrepreneurs

Why I became a Freemason: a personal journey of self-improvement
Salik Tariq shares his reasons for becoming a Freemason – a journey of self-improvement, finding a community, and personal growth.

Freemasonry: Coming out of the Cloisters
This paper examines the fundamental tensions on the lines of religion, gender and political ideology that exist in some jurisdictions of Freemasonry. It is on the first of these, religion, on which he makes an initial and exploratory focus. - by Gerald Reilly

The Relevance of Freemasonry in Contemporary Society
The role of Freemasonry in contemporary society is an indispensable one. Despite the challenges and misconceptions it faces, the organization remains steadfast in its humanitarian pursuits and commitment to personal growth and self-betterment. Through its efforts to evolve and adapt to the changing needs of its members and the world, Freemasonry continues to be a vital force in shaping a better future for all.

Has Freemasonry managed to revive and thrive after the darkness of the Pandemic? Robert Lomas gives us some (promising) insights.

21st Century Freemasonry – a Sign of the Times?
A recent article in The Times of London highlighted the dilemma 21st Freemasonry is facing. In this article one Master Mason shares his views of the strengths, and the challenges of modern Masonry.

A concept that is both based on our Freemasonic rituals and what we understand as teamwork. This article by Chris Batty examines why teamwork in the lodge is the network that binds us.

Lebanese Freemasonry has been both witness to and sometimes participants in turbulent events and forces, which shaped and influenced their world.

Is a Masonic Tradition Necessary?
Dealing with Masonic tradition is a complex subject that requires careful analysis in order to reach a balanced point on the best etymological definition and the set of discourses and practices, which often end up being presented as such, without, however, presenting bases that support them, often serving only as a discourse that restricts and controls the masses. Fernando Rodrigues de Souza debates this complex subject.

New Year's Resolution with Benjamin Franklin's Personal Improvement
Are you ready for a new year's resolution challenge ? To accomplish his life's goals, at 25 ( around 290 years ago ), Benjamin Franklin developed and committed himself to a personal improvement program that consisted of 13 virtues. You are invited to join me in practicing his daily routine for 2023.

The Alberta Masonic Higher Education Bursary Fund is to help the next generation of Albertans, our children and grandchildren, to obtain the education they need to lead successful lives and contribute to the welfare of mankind. As you can see from this little lesson of our history, education is truly a Masonic obligation.

To be a Better Citizen of the World: Step 4
A value proposition for Pure Ancient Masonry as defined in terms of Citizenship; the allegories, symbolism and lessons are a blueprint for all Freemasons to be a better citizen of the world.

To be a Better Citizen of the World; Step 3
A value proposition for Pure Ancient Masonry as defined in terms of Citizenship; the allegories, symbolism and lessons are a blueprint for all Freemasons to be a better citizen of the world.

In connection with recent article about Freemasonry in the metaverse, we look at how an Egregore applies to Freemasonry in a digital world

To be a Better Citizen of the World; Step 2
A value proposition for Pure Ancient Masonry as defined in terms of Citizenship; the allegories, symbolism and lessons are a blueprint for all Freemasons to be a better citizen of the world.

There are many brotherhoods in the world, and Freemasonry is one of the most significant and successful of them all. This article will be the focus two questions: the importance of brotherhood ? and is there room for improvement in Freemasonry?

Intergenerational relations in Masonry: challenges and possibilities
Backed with scientific research, Professor Luiz Neto and Professor Alexandre Braune investigate the Intergenerational relations in Freemasonry and explores the challenges and opportunities.

To be a Better Citizen of the World; Step 1
A value proposition for Pure Ancient Masonry as defined in terms of Citizenship; the allegories, symbolism and lessons are a blueprint for all Freemasons to be a better citizen of the world.

The Masonic Temple is a platform where both Freemasons and non-Masons, enthusiasts of real art and spiritual growth, connect to the new world of the metaverse. A Freemasonry in the metaverse project, based regular freemasonry principles.

Opportunity to fix the Sussex fudge
Is there a value proposition for members, that under English Constitution Freemasonry, we have a 4 part offering; Entered Apprentice, Fellowcraft , Master Mason and Companion, conducted in a single craft lodge ?

Value Proposition of Freemasonry
In addressing declining lodge membership and lack of attendance, we need to assess the value it offers to members. What is value, and what does it mean to you?

What is a 'Millennial' and what do they want from Freemasonry? You'll be surprised at the answers.

Let us help answer a fundamental question, from a confused newly raised brother asking "What does it all mean and where do I go from here?"

Written in 1930, much of the advice is still relevant today - although some may provoke further thought or debate!

Product Life Cycle of Freemasonry
An inconvenient truth about the product life cycle of Freemasonry

Freemasonry is local. This is where we need to start. We start with our Facebook friends, our neighbours, our colleagues, our lodges…

Freemasonry in the time of pandemic
The Rule of Six. Localised lockdowns. Second wave? What do we do now?! The answer is simple - engage with members, promote Masonic education and get thinking outside the lodge.

The current functioning of the Masonic movement has some positive aspects and others that are blatantly backward and counterproductive.

What is a 'Millennial' and what do they want from Freemasonry? You'll be surprised at the answers.

How to improve your Lodge Membership Marketing Program.

The Anti-Social Impact of Social Media
The 'dark side' of social media and its negative effect on our mental health

If Freemasonry cannot meet, is this an opportunity to make a change to how we do things?

Has your lodge accepted an unknown candidate from the internet? Third in a three-part series looking at the process to accepting candidates via the internet

Is the brother of a brother a brother ? Rights to visit - recognition and regularity re-evaluated.

The second article in the Unknown Candidate series - Outlining the social media marketing process to attract the unknown candidate to make that first enquiry

Ask a random Freemason the purpose of Freemasonry and the likely response will be to "make good men, better". Research undertaken by James Justin Davis Pennsylvania Academy of Masonic Knowledge.

Has your lodge accepted an unknown candidate from the internet? First in a three-part series looking at the process to accepting candidates via the internet

Mental Health - Raising its awareness and how we as Freemasons throughout the entire UK can help our fellow brethren and their families when they need it.

Share one thought why freemasonry is relevant today - Open question posted on Facebook with a very wide range of responses from Brethren across the globe

The Tipping Point of Freemasonry
Why do brothers lose interest in Freemasonry and what can we do to get that spark back? At what moment did our own thoughts begin to waver?

to be a better citizen of the world
share the square with two brothers
click image to open email app on mobile device