Some Masonic Musings
by Aubrey N. Newman
The author describes himself as having over fifty years developed into that rare creature – a Mason who knows something about History and a Historian who has some understanding of Freemasonry.
Over the years he has lectured to a wide range of audiences on various subjects associated with Freemasonry and has published a number of articles based upon his research.
In 2017 he was awarded the Grand Master's Order of Service to Masonry and the citation showed that it had been awarded for his contribution to Freemasonry in the area of Masonic research. His interests lie in relating the growth and development of Freemasonry to its social and political contexts, showing how far institutional developments and growth are closely linked to the careers of individual Freemasons as well as to social and demographic changes in Society as a whole.
The papers in this volume cover fifty years of research and thought. They were often also produced to fill out programmes for Lodges of Research and there is a degree of repetition and overlap.
No attempt has been made to rewrite them as a single history nor twist them to form a coherent chain. But they cover a number of important developments in the history of Craft Freemasonry as well as drawing particular attention to the way in which the degree of Mark Master Mason impacted upon Victorian Society.
At the same time he provides a definitive answer to such questions as to whether the letter-writer Horace Walpole was ever a Freemasonry the particular significance of an eighteenth-century Prince of Wales being initiated as a Freemason.
In its range of subjects this volume will attract attention from the layman with the sketchiest knowledge of the subject as well as from those who already have an understanding and wish to broaden their acquaintance and range of understanding of what has been a most important part of English society
Easy Masonic Music – Everyone Can Play!
by Colin I Jackson
This is true even if you have never played before, but most people already have some knowledge, even if it was music lessons at school 60 years ago.
If you have ever seen a diagram like this one, then you already know more than you think you know.
The notes for the right hand to play in the music in this book are mostly those shown  in the diagram above.
The left hand one-finger-chords only use the single notes of C,D, E, F, G, A, Bb and B and you do not have to read the music as they are all written down for you.
All the music in this book is able to be played using two or three fingers and with a very basic musical knowledge.
You don't need any manual dexterity to play you can even do this with two pencils! So how do you play the music? There is a more detailed guide inside the book.
You will undoubtedly remember a time when you found learning Ritual daunting, this is easier than that! Indeed great results can be obtained from just a few hours of practice.
I wish it had been that easy to learn the Ceremonies for the Chair! As I also say inside the book, last but not least, enjoy the process of experimentation and learning.
Your Lodge or other Masonic Unit will appreciate the effort you have put into your learning, and will certainly appreciate the enhancement you make to the Ceremonies and Meetings.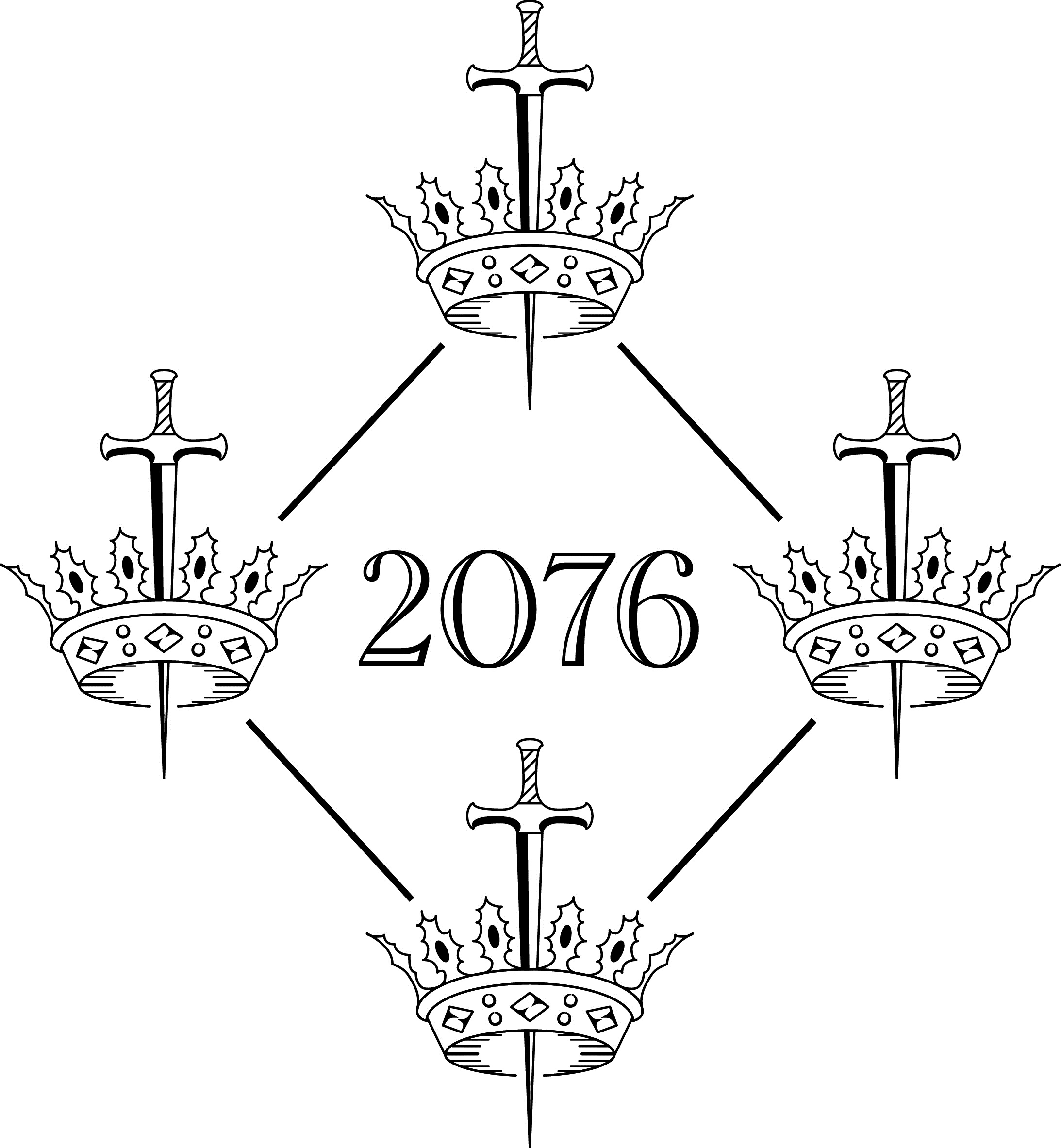 Ars Quatuor Coronatorum
Quatuor Coronatis Transactions are known as Ars Quatuor Coronaturum or AQC
Published annually since 1886,  Ars Quatuor Coronaturum is the longest continuously running Masonic Research Journal in the world. Collectively, AQCs volumes form a repository of Masonic history and research, and are regarded as one of the most important sources available. 
The Transactions is required reading for anyone interested in Masonic history or considering researching an article for presentation and/or publication.
In addition to research papers and articles, AQC includes reviews of the latest books on the history of Freemasonry and details the contents of other Masonic journals.
Hardback volumes are elegantly produced as a blue cloth.  Older volumes are rare and may command a high price in the secondhand market.
Full sets are available in the worlds principal research and reference libraries. The only way to ensure that you receive your copy of AQC is to Join the Correspondence Circle we keep a small stock of back issues but these often sell out quite quickly.
Nobly Born: An Illustrated History of the Knights Templar
by Stephen Dafoe
The Poor Fellow Soldiers of Christ and the Templar of Solomon, popularly known as the Knights Templar, was the most famous and infamous of the crusading military orders.
Created in the aftermath of the First Crusade, (1096-1099) the Templars were established to ensure the safety of the large numbers of European pilgrims, who flowed towards Jerusalem after its conquest.
The Templars were an unusual Order in that they lived both an active and contemplative life; making them effectively the first warrior-monks in the western world.
As such the Templars quickly expanded beyond their role as protectors of pilgrims and played a vital role in many battles of the Crusades.
Although they suffered more defeats than celebrated victories, the Templars are remembered as Christendom's most fearless military force.
Through innovative financial techniques that could be considered the foundation of modern banking and the use of a well established network of land holdings, the Templars in many ways resembled today's multi-national corporations.
The Order's highly organised infrastructure, coupled with influential patrons, allowed the Order to gain great wealth and power in a relatively brief period of time.
More…
The Square Magazine
Choose from our range of back issues to complete your collection.
The independent Masonic magazine brought to you by the world's oldest Masonic publisher.
The Square magazine brings you in-depth and thought provoking articles on all aspects of Freemasonry written by the leading Masonic writers in the world.
Masons and non-Masons alike will find something of interest in the wide variety of articles and special features, which cover the whole spectrum of Freemasonry, including historical, social, charitable, esoteric, other Orders, collecting, ephemera, philately, book reviews, poetry, news and events, and on a lighter note Masonic humour.
To order books visit the Lewis Masonic website or call the mail order line - see details below
Website: lewismasonic.co.uk
Mail order number (UK): 01932 834959
Telephone (Overseas): +44 (0)1932 834959
Fax: 01932 845220
Email: vera.west@lewismasonic.co.uk